Blackstone River Watershed Association
---
The Blackstone River Watershed Association (BRWA) was established in 1976 and has since played an instrumental role in cleaning up what was described as an "industrial river" in the 19th and 20th centuries. Although still threatened by industrial and increasingly residential pollution sources, the health of the Blackstone's river system continues to improve.
The BRWA's mission is to engage, educate and advocate for improved water quality in the Blackstone River watershed.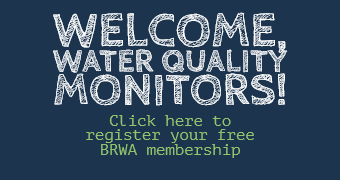 Upcoming Events
---
State of the Blackstone Conference: Monday, April 29; 9:00am to noon
This workshop will highlight the historical importance of the Blackstone River Watershed. It will be held in partnership with the Narragansett Bay Estuary and the BRWA's partner organizations. This event will be held at the New Blackstone Heritage Corridor Visitor Center in Worcester.
5th Annual Family Fun Fishing Day at River Bend Farm in Uxbridge: Saturday, May 4; 10:00 AM to 1:00 PM
RAIN DATE May 5, 2019
This FREE and accessible event is open to the public but registration is required! All ages and abilities are welcome. Please register at: http://www.thebrwa.org/familyfun2019.
Children under 12 must be accompanied by an adult. Fishing rods and bait will be available on a first come first serve basis. This catch-and-release event welcomes young and old, experienced anglers and first time fishers alike.
Never fished before? No problem! We have a team of volunteers equipped to teach everyone all the rod n' reel basics.
Prizes will be awarded in adult and child categories at 1 PM. Along with a little fishing you can learn about unique streams called Cold Water Fisheries. A variety of educational activities and games will be offered.
Food is available for purchase from GottaQ BBQ!
The Blackstone River Watershed Association is proud to partner with Open Sky Community Services, the Massachusetts Department of Conservation & Recreation, and the Massachusetts Division of Fisheries & Wildlife again this year with further support offered by the Massachusetts Environmental Trust.
For more information contact: Lori Girard at 508-234-6232 or at lori.girard@openskycs.org
Spring Full Moon Paddle: Saturday, June 15; TBD
Evening paddle under a full moon, along the Blackstone River.
Fall Full Moon Paddle: Saturday, September 14; TBD
Evening paddle on the Blackstone River under a Full Moon