Blackstone River Watershed Association
---
The Blackstone River Watershed Association (BRWA) was established in 1976 and has since played an instrumental role in cleaning up what was described as an "industrial river" in the 19th and 20th centuries. Although still threatened by industrial and increasingly residential pollution sources, the health of the Blackstone's river system continues to improve.
The BRWA's mission is to engage, educate and advocate for improved water quality in the Blackstone River watershed.
Thanks to all who participated in the 3rd Annual BRWA Day on the Blackstone.
On September 16, 2017, 25 people gathered at River Bend Farm Visitor Center to attend the 3rd Annual Day on the Blackstone. Participants in kayaks and canoes paddled on the Blackstone Canal and learned about the history of the building of the Canal and its value during the Industrial Revolution.  The group was also informed about invasive aquatic plants and how to prevent their spread and about the Blackstone River Coalition Watershed-wide Water Quality Monitoring Program. After the paddle, the discussion continued over refreshments.  Read More... 
Upcoming Events
---
Halloween Luminary Walk: Friday, October 20; 5:15 to 6:30 PM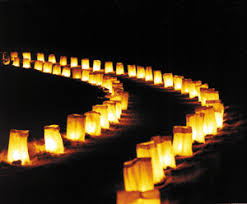 Take a lantern stroll along the Blackstone Canal towpath at River Bend Farm Visitor Center, 287 Oak Street, Uxbridge, MA. Join us for a not-so-spooky walk at the water's edge, listen for wildlife, watch out for the tricky will o' the wisps and enjoy the scents and sounds of autumn! Kids will decorate paper bags to make their own lanterns then place a LED in each one and line the towpath with them. The walk will start before sunset and continue through twilight. As darkness falls, we will return on the path illuminated by the children's lanterns. This is a 1 hour, family friendly, easy walk and is stroller friendly. All ages welcome and children are encouraged to wear costumes. Enjoy cocoa and cookies in the visitor center after the walk. There is no cost for this event but registration is requested at thebrwa.org/HalloweenWalk for planning purposes.
For more information contact: BRWA at 508-278-5200 or Maggie Plasse at maggie.plasse@thebrwa.org