Blackstone River Watershed Association
---
The Blackstone River Watershed Association (BRWA) was established in 1976 and has since played an instrumental role in cleaning up what was described as an "industrial river" in the 19th and 20th centuries. Although still threatened by industrial and increasingly residential pollution sources, the health of the Blackstone's river system continues to improve.
The BRWA's mission is to engage, educate and advocate for improved water quality in the Blackstone River watershed.
Upcoming Events
---
Level 1 Tandem Canoe Class: Saturday, June 30; 8:15 AM to 4:00 PM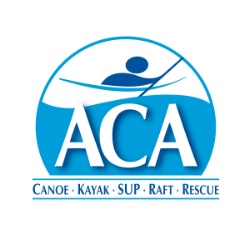 The BRWA is sponsoring a Level 1 Tandem Canoe Class at Pout Pond in Uxbridge, MA. The class will be taught by Jason Dumas, an American Canoe Association certified canoe instructor with 14 years of experience teaching paddling classes.
This is a one-day class for beginner paddlers 12-years and up, no previous paddling experience is necessary. The only requirement is that participants must be able to swim. The class will include stroke overview both in and out of the water, getting in and out of a canoe while staying dry, and how to deal with a flipped canoe. The class will end with a short obstacle course and a paddle around the pond. The class is limited to 30 people (15 canoes) and is family friendly.
Pre-registration is required. To pre-register or to learn more please visit www.thebrwa.org/CanoeClass.
For more information contact: events@thebrwa.org

Amazon.com will donate 0.5 percent of all your purchases to BRWA — at no cost to you.
Before you make your next purchase:
visit smile.amazon.com
sign into your Amazon.com account
select Blackstone River Watershed Association as the charity of your choice
Answer a few short questions and enter the Back to the Blackstone prize drawing.