Blackstone River Watershed Association
---
The Blackstone River Watershed Association (BRWA) was established in 1976 and has since played an instrumental role in cleaning up what was described as an "industrial river" in the 19th and 20th centuries. Although still threatened by industrial and increasingly residential pollution sources, the health of the Blackstone's river system continues to improve.
The BRWA's mission is to engage, educate and advocate for improved water quality in the Blackstone River watershed.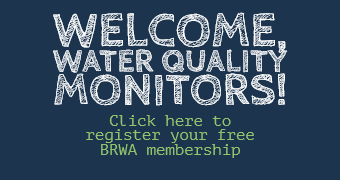 Upcoming Events
---
Full Harvest Moon Paddle: Saturday, September 14; 6:30 to 9:00pm
This is an evening paddle to watch the moon rise. Registration will take place at 6:30PM and canoes will be in the water and participants will begin paddling at 7:00PM, darkness will occur about 8:00PM. The event will take place at the Blackstone Gorge, the end of County Street, Blackstone, MA. It is part of the Blackstone River and Canal State Park operated by Massachusetts Department of Conservation and Recreation. We will paddle up the Blackstone River as the moon rises behind us and the return the same as way as we face the Harvest Moon
Eavesdrop on beavers slapping their tails, look for great blue herons gliding overhead, listen for bats squeaking and crickets chirping and try to identify some constellations.
This event will be limited to 20 canoes/kayaks and is open to all from beginner to expert paddlers. However, because this paddle takes place in darkness, participants should have some paddling ability and be able to swim.The cost is free for BRWA members and $5/person for non-members.
Canoes will be available for use for an additional fee of $10.
To register, view the Blackstone River Watershed Association website http://thebrwa.org/fullmoonpaddle (registration page coming in mid-August)
For more information contact: Maggie Plasse at Maggie.plasse@gmail.com