Education – The Watershed & Us
---
The BRWA's Watershed Education Program is an interactive, hands-on demonstration using the Enviroscape model and it is free to educators in the Blackstone River Watershed.
What is a watershed?
Why is the Blackstone River watershed so important to us?
What is your watershed address?
How do we pollute our watershed and what can we do about it?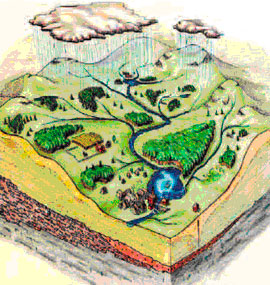 Trained presenters are available to come to your classroom with an interactive watershed model that will help your students answer these questions and other questions. Presentations can be connected to the Massachusetts standards.