Board and Staff
---
The Blackstone River Watershed Association's Board of Directors is a group of dedicated individuals that bring a diverse mix of interests and experience to the organization. Please take a moment to read the bios and learn more about these valued representatives.
Joanne Holahan (Director, President) has 22 years of middle school teaching experience. Through classroom and hands-on studies of the Blackstone River she introduces her students to Watershed issues. Her students were recipients of the John H. Chafee Heritage Award for their work on storm water pollution and the Secretary of Environmental Affairs Award for Outstanding Environmental Programs. They have participated in the certification the vernal pools, water quality testing and inquiry based studies of the Blackstone River. Joanne emphasizes community service by leading teams of students at BRWA river cleanups. She is an integral part of the BRWA Education Program and has been involved in the Blackstone River Coalition Water Quality Monitoring Program since its inception in 2003. She has a BS in Earth and Space Science from West Chester University and a master's degree in education from Lesley University.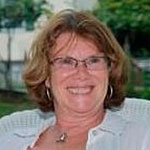 Maggie Lapointe Plasse (Director, Vice-President) has a degree in Electrical Engineering from UMass, Lowell. She worked as a field engineer and web designer and developer at Massachusetts Institute of Technology, Lincoln Laboratory for 17 years before retiring in 2003. Because of her love of the outdoors and her strong desire to protect the environment, Maggie helped found the Shawsheen River Watershed Association in the early 1990's. She participated in the water quality monitoring program in that watershed until returning to Blackstone, the town in which she was reared, in 2000. Maggie then joined the Blackstone River Watershed Association and served as its treasurer for 2 terms, webmaster for 6 years, and has participated in the water quality monitoring program for 7 years. Maggie also serves on the Blackstone Conservation Commission, a post she has held for 6 years. Maggie feels it is necessary to protect the planet's natural resources so that they can be passed on to her grandchildren.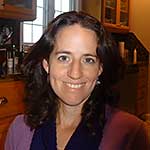 Tara Neal (Director, Treasurer) worked for over 10 years as an application developer and project manager. She holds a Master's degree in Information Technology from Capella University and a BA in Physics from Wheaton College. Currently she focuses her time on raising her three young children. Tara has an appreciation for the beauty of the waterways in the Blackstone River Watershed and actively contributes to their protection and improvement. She is a volunteer with the Blackstone River Coalition Water Quality Monitoring Program and a frequent participant in BRWA river clean-ups. She enjoys sharing her love of the outdoors with her family, taking her children on nature hikes and encouraging them to explore the wonders of their own backyard.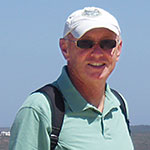 Jim Plasse (Director, Secretary) worked as an electronic engineer and program manager  for the US Government for over 34 years in the field of communication and surveillance systems.  He is a past president of the BRWA for three terms and a past BRWA treasurer for two terms.  Jim was field coordinator for five years with the Blackstone River Coalition (BRC) Water Quality Monitoring Program.  He is currently the BRWA River Access Program lead,  the BRWA representative to the BRC and serves as BRC Treasurer.  Prior to his service to the BRWA, Jim was a founding member and past vice president of the Shawsheen River Watershed Association.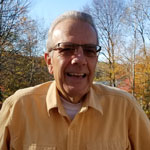 Ted Beauvais (Director) worked for the US Forest Service for over 36 years as a forest hydrologist, district ranger, program manager and assistant director prior to retiring from headquarters in 2014. He graduated from Colorado State University with a BS degree in Forest Watershed Management. During his career he worked with numerous conservation partners and focused on open space conservation, private forests and their owners, and land use issues. He completed the Kennedy School of Government's Senior Executive Fellows Program as well as intensive training at Yale and Clemson. Ted is a member of the Society of American Foresters and volunteers at the Harvard Forest, Blackstone River Coalition's water quality monitoring program, AARP volunteer tax preparation for seniors, and participated in a planning committee with the Blackstone Heritage Corridor in 2016. Ted is concerned about natural resources and their protection and use and the water resources of Massachusetts.
Ken Bedard (Director) has a degree in Mechanical Engineering from the former Worcester Industrial Technical Institute. He has worked in machine design and project management for many years. Currently he is a Pre-Sales / Applications Engineering manager for a pharmaceutical packaging equipment manufacturer and line integrator. He is an active volunteer of the Blackstone River Coalition as a Water Quality Monitor. Ken is an avid fishermen with a passion for Kayak fishing in our surrounding Lakes, streams and rivers. Ken's purpose to be active with the BRWA is to be part of an organization that is dedicated to improving and preserving the Eco System of the Blackstone River Watershed with the intention that generations of families can enjoy the beauty and natural resources that nature has to offer in our local environment.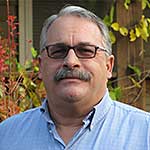 Pieter de Jong (Director) has worked for 35 years as an environmental planner for local, state and federal agencies and consulting firms. Currently semi-retired, he still provides consultant services periodically in disaster management, sustainability and climate change adaptation. He holds bachelors and master degrees in biology, environmental studies and regional planning from University of Pennsylvania. Since moving to Mendon recently from Maryland, he has been exploring the beauty and historic landscape of Blackstone River watershed by trail and by kayak. Those experiences lead to his desire to volunteer for the BRWA, BRC and NPS BRVNHC.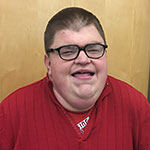 Jon Frieswick (Director), a life long resident of Whitinsville, has always had an interest in the Blackstone River, dating back to high school when he first volunteered at River Bend Farm.  Since then, Jon has volunteered at many events such as Earth Day Cleanup and Family Fun Fishing day with Alternatives Unlimited.  Walking the beautiful paths along the rivers and learning more about BRWA's mission made him want to be more involved in the education and protection of the area he loves.  Along with BRWA,  Jon is also a member of the Alternatives Human Rights Committee and Northbridge Disability Commission.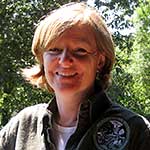 Tammy Gilpatrick (Director) has worked for 9 years as the coordinator of the Blackstone River Coalition Watershed-wide Volunteer Water Quality Monitoring Program. The program includes over 80 volunteer monitors sampling 73 sites thoughout the watershed on a monthly basis from April to November. Tammy has a masters degree in Conservation Biology from Antioch University New England. With the BRWA she leads the education program which brings a hands-on watershed model into area classrooms to teach students how what they do on the land impacts water quality.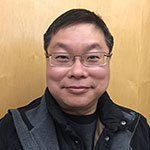 John Hsieh (Director) is an immigrant from Taiwan. He studied biochemistry in college (Texas A&M University, Biochemistry, B.S.) and graduate school (Washington University in St. Louis, Biochemistry, Ph.D.). Currently, he works with a pharmaceutical company in Cambridge, MA. In the last 30 years, John and his family have lived in different regions of the US, from the Gulf Coast to the Great Lakes, from arid northern New Mexico to New England. While living in Michigan and New Mexico, he became interested in issues related to conservation and water quality that affect us today.  John is glad to be involved with the BRWA Water Quality Monitoring Program, the BRWA Board of Directors and to advance the BRWA's mission.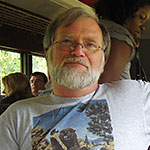 Michael Sperry (Director) worked for over 20 years in the radio frequency and data communications industry as a design engineer and project manager.  Currently he works part-time for a local trenchless construction and rehabilitation company.  With the BRWA, Mike combines his design and management experience with his commitment to environmental conservation and restoration.  He is the Mid-Reach Field Coordinator for the Blackstone River Coalition Water Quality Monitoring Program and the founding editor of the BRWA eNewsletter.  He is also a volunteer water sampler in both the Blackstone and Charles River Watersheds.  Mike has an Environmental Studies Certificate and a BS in Electrical Engineering Technology from Northeastern University.  He lives in Bellingham, MA where he enjoys his family and a highly impractical number of diverse hobbies.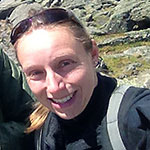 Joy Trahan-Liptak (Director) has been involved in a variety of initiatives and events in the Blackstone Watershed. She has interned for the EPA working with local groups to promote the development of fish ladders in Rhode Island, studied pollutants in indicator organisms and served as a site captain for the Greenway Challenge. She holds a degree in Biology with a concentration in Ecology and Environmental Biology from WPI where her life-long interest in the environment extended to watershed management. She is currently an aquatic biologist for the MA Department of Conservation and Recreation and serves as a founding board member for her hometown's land trust. Joy likes to spend much of her free time outdoors — hiking, fishing, and canoeing.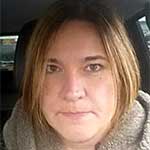 Michelle Walsh (Director) has been affiliated with the BRWA since 2006. Moving to the Blackstone Valley area in 2004, she found an opportunity to become involved in the watershed as a volunteer water quality monitor. Subsequently, she became a Board member and Outreach Coordinator. In the capacity of coordinator, Michelle was responsible for the several area shoreline surveys partnering with Mass Riverways and Save the Bay. She oversaw media relations and coordinated other BRWA outreach programs. In addition, she was a liaison for municipalities and developed an outreach presentation for this purpose. She has been involved with invasive species removal and watershed models within the classroom. Michelle has a Bachelor's degree in Business Administration.